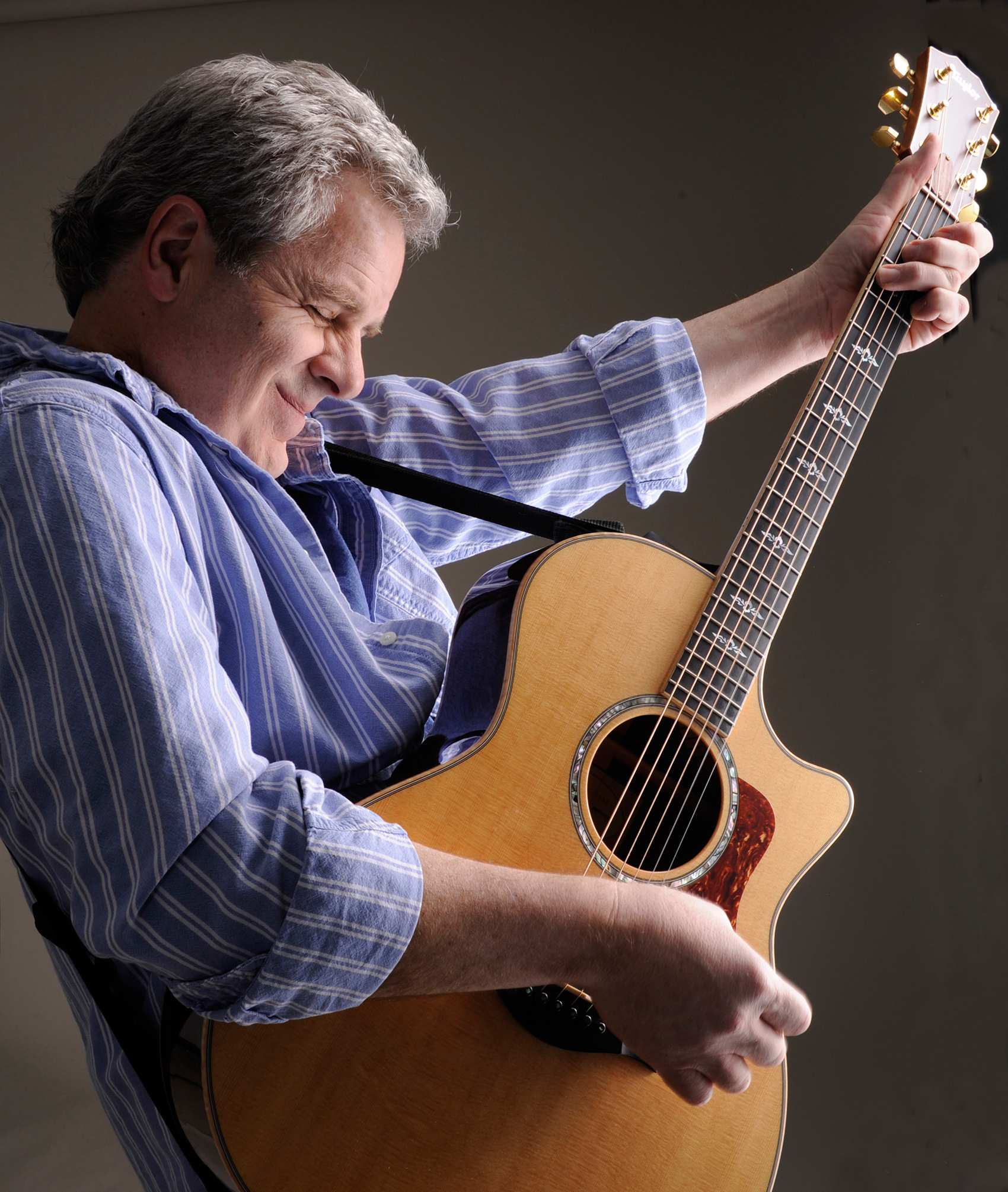 It's not easy to be a working musician in the Greater New York City region for 30+ years, but Christopher Brown has built several followings that endure.
He's known as a solo coffeehouse artist, as the leader of duos and trios, and as the voice of the Bookends band, which has been rocking out since the year of our nation's bicentennial, 1976. He writes tales of lessons learned and of taking stock through life's journey. If you've lived a life – victories and defeats, good days and bad — you'll recognize yourself in the songs of Christopher Brown.
Brown is also an artist/illustrator who can capture a subject's essence through caricature, whether he's focused on a U.S. president, an Oscar winner or a guy from down the block. With a few strokes, he reveals hints of a character's nature or temperament, their mystery or charm. He does the same thing with lyric and melody, outlining and shading characters and moments, yearnings and states of mind.
Chris has shared the stage with Pete Seeger, Tom Chapin, Peter Yarrow and Jonathan Edwards, at venues throughout the Northeast. He has released 4 CDs, the most recent The Brown Album, has received national airplay on folk and roots radio.
Special programming – Christopher also offers Art and Music events, which include a concert performance with a gallery showing of his award winning illustrations in the venue space for the event.
"Christopher Brown's songs unravel with the depth and sophistication of four minute novellas."
"As a musician, songwriter and singer, Christopher Brown stands with the best of them."
"Christopher Brown wins over audiences without gimmicks or bluster. He has an organic stage presence. All he needs are his honeyed rumble of a voice and an unteachable ability to make any song – a good-time singalong of a favorite standard or a self-penned meditation on the passage of time – sound genuine and of the moment."